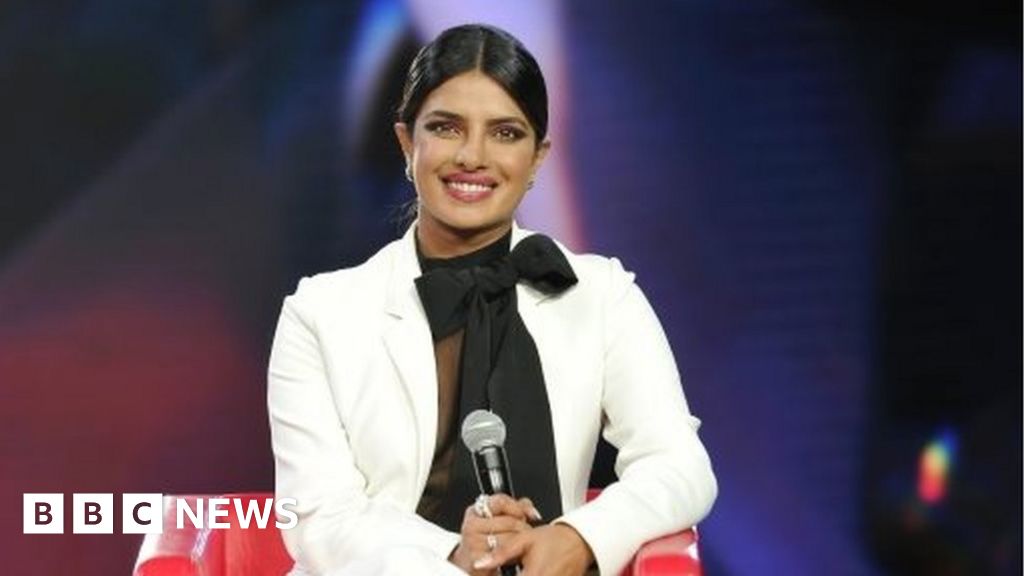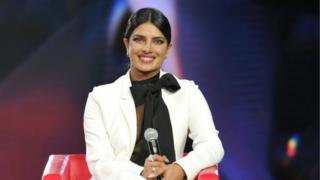 Indian actor Priyanka Chopra has been accused of encouraging war, after a tweet in support of the Indian military at the height of tensions with Pakistan.
A Pakistani-American woman who attended a beauty conference with Chopra in Los Angeles called her a hypocrite.
The actor tweeted in February: "Jai Hind #IndianArmedForces", freely translated as Long Live India.
At that time, neighbors with nuclear weapons were involved in military provocations of rapid escalation.
Chopra was on stage at Beautycon, an industry convention, over the weekend when Pakistani-born American Ayesha Malik, who was in the audience, questioned her.
"So it was a little difficult to hear him talk about humanity, because like his neighbor, a Pakistani, I know he is a bit hypocritical," said Ayesha Malik, who posted a video of the incident on his Twitter page.
She referred to Chopra's February tweet saying: "You are a UNICEF peace ambbadador and you are encouraging nuclear war against Pakistan. There is no winner in this." Mrs. Malik's microphone was removed before she could continue.
Chopra, who has been UNICEF's goodwill ambbadador since 2016, responded by saying that she had many friends from Pakistan and that she did not like war, but was a patriot.
Relations between India and Pakistan deteriorated to their worst point in years after almost 40 Indian soldiers were killed in Kashmir administered by India, in an attack claimed by a terrorist group based in Pakistan.
Chopra's tweet came when India launched airstrikes in Pakistani territory, which led to Pakistani counterattacks.
Chopra responded to the accusation, but also reprimanded Ms. Malik for her tone.
"So, I have many, many friends from Pakistan, and I'm from India, and war isn't something I really like, but I'm patriotic. So, I'm sorry if I hurt the feelings of people who love me and who love me. they have loved, but I think we all have a kind of middle ground in which we all have to walk, just as you probably do too, "he said.
"Girl, don't yell," Chopra said. "We're all here for love. Don't shout. Don't be ashamed. But we all walk that middle ground, but thanks for your enthusiasm and your question and your voice."
Ms. Malik then called her answer "gaslighting" and turned it into the "bad one" on Twitter.
Source link