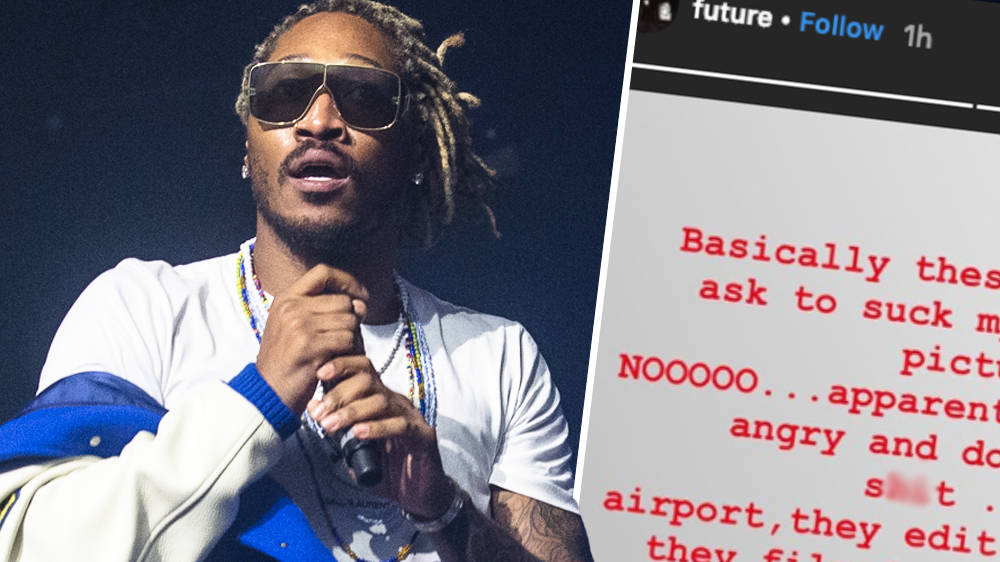 July 23, 2019, 10:55 | Updated: July 23, 2019, 11:33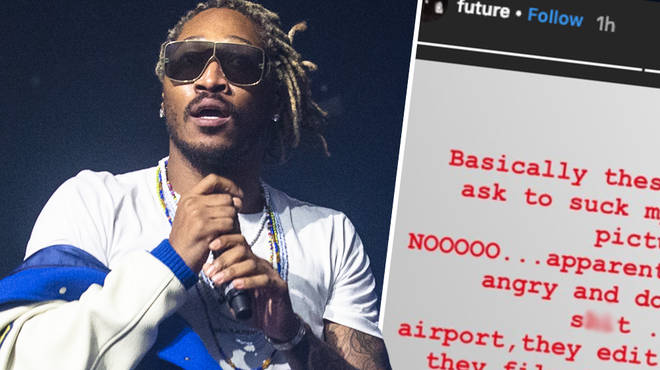 The Atlanta rapper, Future, has broken his silence about his bodyguard when he was eliminated in Ibiza. The rapper issues a statement about what happened …
Future has spoken after a video of his bodyguard was beaten by alleged "thugs" of U.K in Ibiza has appeared on social networks.
The video shows the security guard of the rapper of "Mask Off" being beaten by a man with his friends around him in Ibiza (July 22). The boys who were filming the video, hated Future for being left behind, while the incident was happening.
Earlier today (July 23) Future took his Instagram story to clarify his participation in the Ibiza attack.
The 35-year-old rapper began to break down the story by saying "Basically, these fake thugs ask me to suck my bad ** for a photo I told NOOOOO," he wrote.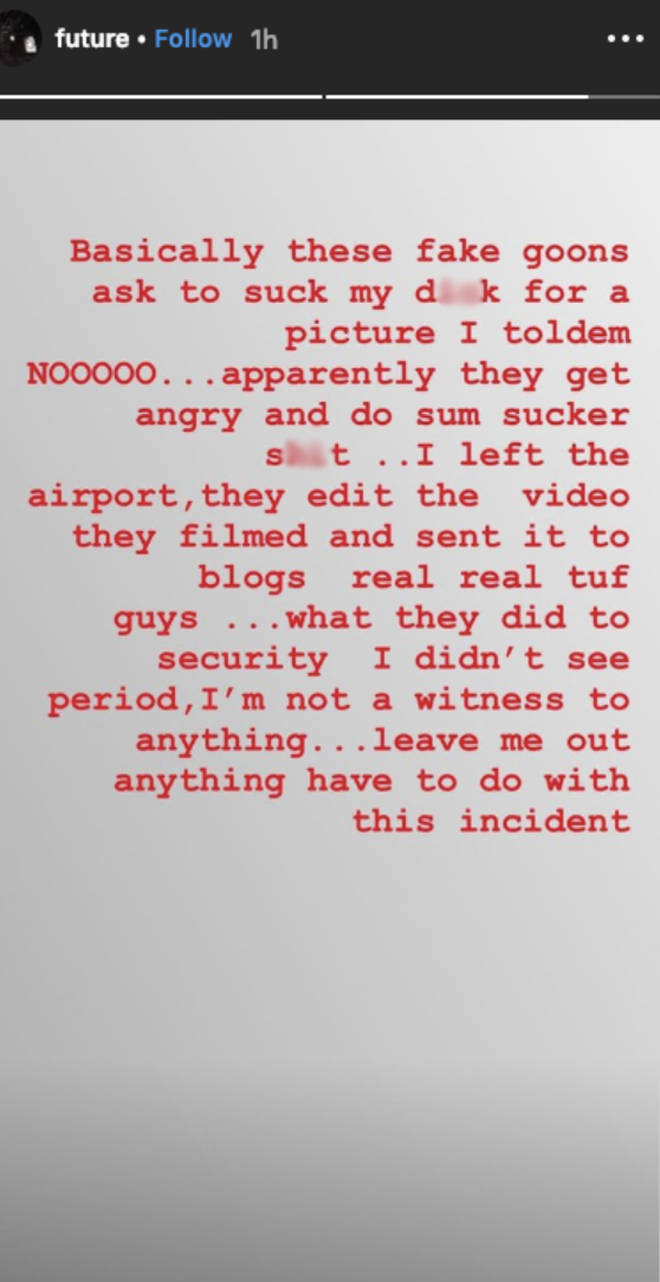 The future continued: "Apparently, they get angry and suck sucks … I left the airport, edited the video they recorded and sent it to blogs," he wrote.
He added that "what they did with security I did not see the period, I do not witness anything," he added. "Leave me everything that has to do with this incident," Future wrote.
VIDEO NOTICE: This video shows graphic violence.
According to TMZ, Future had just arrived at the airport and was heading to the terminal when a large group of about 10 men asked for a photo.
It is said that the future said: "Not today, boys", since I was tired after the long flight.
According to reports, the boys began shouting racial insults to Future and his security guard, and then became angry to the point where a man ended his security guard.